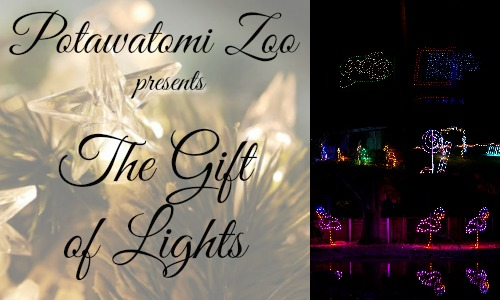 The Potawatomo Zoo is proud to present The Gift of Lights sponsored by Indiana Michigan Power. Go to the Zoo Friday through Sunday, November 23 to December 23, 5 to 9 pm to see their holiday lights display. More than a million lights will be wrapped around trees and in free-standing displays.
South Bend Civic Theatre has special performances planned for every Friday and Saturday night during the Gift of Lights.
Tickets will be available at the gate each open night. Regular price tickets will be $9 for all adults, members and non-members, and $7 for children 3-14 and seniors. Children 2 and under are free.